Management is Doing Things Right, but Leadership is Doing the Right Thing
Now, I share this not to overwhelm you! It takes a mature and experienced manager to empathize with their employees struggles.
Here are a few of the key differences:. Welcome to my blog!
"Managers do things right. Leaders do the right thing" SpringerLink
Giving harsh feedback can be demoralizing for both parties. A great leader thinks of people as people. Sponsored Business Content.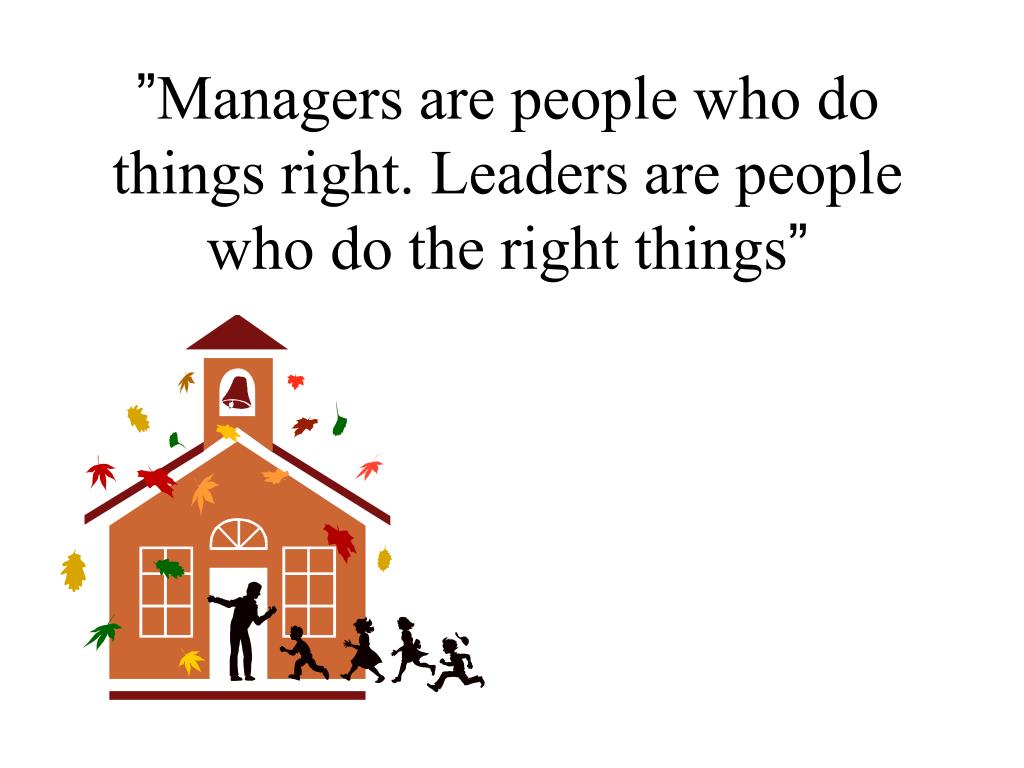 Jun 11, He was caught in a sort of bureaucratic no man's land--uninvolved in the big policy decisions, but also no longer doing the fun part of our work trying cases in court.
Can you tell me where you learned this? Ever have occasion to do an in-depth review of the academic and practical literature on leadership? Oct 22, Both strong leadership and management are key to shaping a team into a sustainable business advantage.
If so, you reinforce that you want to hear the truth.
Compagny , leader , manager , project. All Posts.
Leadership Quotations
Views Read Edit View history. It can be tough for employees at first, but it sets the standard of work high. Let go. Addison-Wesley; dt.: Oct 08, Once more, it all comes down to fear. I believe the best managers focus on doing one thing: Join Goodreads. Das Beste von Mr. Sep 25, Do people know what standard of quality needs to be met before their work is shipped or goes live?
November 3, at 6: It lets employees know that you value what they are doing. Welcome back.
Warren Bennis - Wikiquote
All managers work on both, and striving for Pono the Hawaiian value of rightness. In other projects Wikipedia. Mary Jo Asmus says: Salil books view quotes. Just let go, and let them do it. Often, managers will suppress these feelings for long periods of time.